Self Managed - 360 EVALUATION SOFTWARE
Our self-managed / Software as a Service (SaaS) package is perfect for organisations who want to provide more than 50 participants with 360 degree feedback.
The Lumus 360 evaluation software leads the way in latest thinking - user experience and allows you to manage and administer the complete feedback process internally at a very completive price.
Having completed the fully bespoke 360 feedback system build to your specific requirements, we then provide a half-day administrator session (for up to six people) to ensure you have the knowledge, experience and confidence to ensure your 360 interventions success.
Please note – This is a 'high end' fully bespoke 360 feedback system build, designed for medium, large and multinational organisations who require a service provider that can build to their exact requirements, deliver on time and not charge the earth! In this package we fully expect to:
Ensure the user journey, email messaging, on screen text, process flow, questionnaire design and presentation, reporting format etc is tailored to any specific requirements and the whole thing is branded to 100% look and feel like yours
Meet all of your organisations IT Security requirements
Align everything to any Single Sign-on (SSO) authentication system if needed
Develop a system hierarchy that enables multiple regional administrators
Provide multilingual user journeys if needed
Etc.
It doesn't end with the handover of your 360 evaluation software. Lumus360 stay with you every step of the way and will help in any way we can. This includes:
Dedicated ongoing support – We are always here to help you and will respond to any requests as soon as possible, whether there is a technical issue or you just need reminding about how your system is configured, we are happy to help and will respond to you as soon as possible
Continuous functionality improvement and updates – we are constantly striving to improve our core 360 system with industry leading functionality. All updates are offered at no cost and without any loss of service.
In this package we don't charge for any system build costs, you simply pay a 12 month licence fee that allows an agreed number of reports to be produced. The fully inclusive licence fees are:
| Total number of reports required per annum | Total Cost (Ex VAT) | Notes |
| --- | --- | --- |
| Between 50 - 75 | £3,200 | I.e. as low as £42 per report |
| Between 75 - 100 | £4,000 | I.e. as low as £40 per report |
| Between 100 - 200 | £7,300 | I.e. as low as £36 per report |
| Between 200 - 300 | £8,300 | I.e. as low as £27 per report |
| Between 300 - 500 | £9,400 | I.e. as low as £18 per report |
| Between 500 - 1000 | £10,500 | I.e. as low as £10 per report |
| 1000 plus | £12,500 | Unlimited report downloads |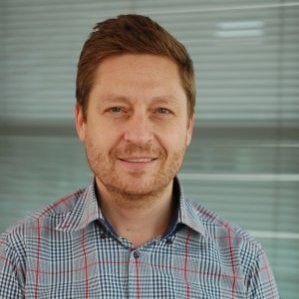 "We´ve been using the Lumus360 evaluation software for several years in our company now and it works really well. It´s also very flexible tool, you can adjust the questionnaire and the language to your company needs. Our employees like it, because it´s not so overcomplicated like other tools on the market. It´s a very simple, user friendly approach that works. I would have no problem in recommending their services to others."
What's next?
Whether you want more information, a fully costed a proposal, or just need some advice, we're happy to help.